Climate change is a pressing global issue that requires immediate action. As countries and multinational companies invest in green energy, it's easy to assume that we're making ethical choices. However, this is not always the case, green initiatives perpetuate a new form of colonialism, effectively making them green colonialism. Our recent study – Green Colonialism and Decolonial Feminism: A Study of Wayúu Women's Resistance in La Guajira, uncovers how the rush to renewable energy is affecting Indigenous communities, specifically the Wayúu women in La Guajira, Colombia.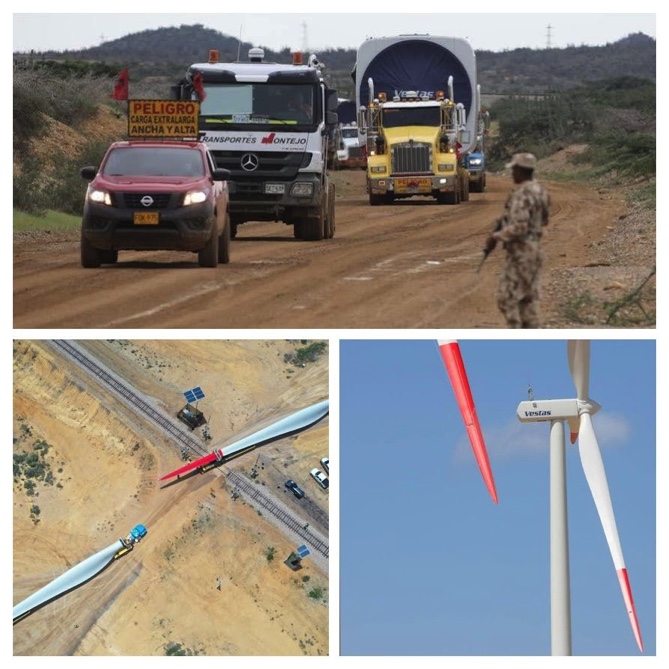 The La Guajira Case
The implementation of Colombia's Long-Term Climate Strategy E2050 has resulted in the transformation of indigenous territories in the La Guajira region into areas of conflict. The Colombian government and businesses frame this transition as a strategy aimed at offering economic support, with the simultaneous goals of tackling climate change and alleviating poverty. However, it is crucial to recognize that this process is not immune to instances of exploitation, domination, and dispossession experienced by Wayúu communities and their lands. These communities face significant challenges such as inadequate infrastructure, limited access to water and education, and a heightened risk of malnutrition, child malnutrition, and mortality.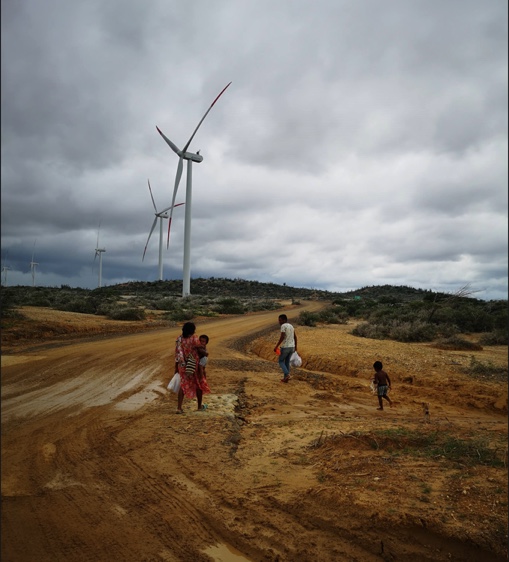 Why a Decolonial Feminist Perspective is Important
The present study utilized a decolonial feminist framework to examine the intricate relationship among gender, colonial legacies, and business ethics in the realm of green energy investments. This methodology enables the detection of hidden power dynamics and enhances the representation of Indigenous women, a demographic that often faces marginalization in mainstream discussions pertaining to environmental sustainability. The current study proposes that Wayúu women engage in the practice of feminist decoloniality with the objective of dismantling the concepts of modernity and the rationality linked to the energy transition. For Wayúu women, their place of origin holds a significance that extends beyond mere geographical boundaries. It encompasses a complex amalgamation of cultural, spiritual, and social elements, forming a rich and intricate fabric of their identity. According to a female Wayúu individual, "it is imperative to acknowledge and comprehend the Wayúu people's perception of their territory in a manner that transcends oversimplification as mere symbolic representations". This perspective warrants both respect and comprehensive understanding. Decolonial feminists assert the imperative of acknowledging and safeguarding their self-determination to protect their territories.
What Policymakers and Businesses Need to Do
One of the primary findings of our research suggests that it is imperative for the Colombian government to enact the Colombian constitution, which acknowledges the presence and inherent rights of Indigenous communities. This implementation should include the provision of official titles for ancestral lands, encompassing an area that exceeds 25% of Colombia's territory. To undertake large-scale projects, it is imperative for corporations and governments to establish genuine dialogues that demonstrate respect for the customs and traditional practices of Indigenous communities. It is imperative that these dialogues demonstrate a heightened awareness and consideration for Indigenous ontologies, as well as acknowledge the historical context of colonization that has disproportionately affected these communities. Corporations are obligated to adhere to normative instruments, such as the OECD guidelines, which aim to foster responsible business conduct among multinational enterprises. These guidelines encompass a range of areas including sustainable development, human rights, employment practices, taxation, information disclosure, and anti-corruption measures.
The Grand Challenges Ahead
The research conducted in this study highlights the potential for subsequent studies to integrate decolonial feminism as a theoretical framework for examining Corporate Social Responsibility (CSR) initiatives, specifically in the Global South. Our study proposes that businesses should consider incorporating diverse perspectives beyond the prevailing Western worldview when formulating climate change mitigation actions and corporate social responsibility (CSR) strategies. By employing this methodology, researchers can gain novel insights into the social justice aspects linked to the transition towards sustainable energy sources.
Concluding Thoughts
Climate change is framed as a global crisis by Western cultures, many of which have been the protagonists of historical colonization. Our research reveals the imperative of giving prominence to Indigenous knowledge and epistemologies within the framework of green transition policy decisions. The transition towards green energy encompasses not only technological and economic aspects, but also entails considerations of human rights, cultural preservation, and ethical governance. The intention of this research is to stimulate a more extensive discourse regarding the methods of transitioning towards a more environmentally sustainable future, while simultaneously upholding the rights and cultural practices of Indigenous communities.
Further Readings
– Banerjee, 2021: Decolonizing Deliberative Democracy: Perspectives from Below
– Fjellheim 2023: You Can Kill Us with Dialogue:" Critical Perspectives on Wind Energy Development in a Nordic-Saami Green Colonial Context
---
Jacobo Ramirez is an Associate Professor in Latin American Business Development at the Department of Management, Society and Communication (MSC), Copenhagen Business School (CBS). He earned his doctoral degree in Business Administration at Newcastle University, England (2005), in collaboration with the Grenoble School of Management, France. His research focus is on sustainable business development in Latin America, a region with security risks, fragile formal institutions and social unrest, among other features, yet also a growing income.