From the NEPSUS Series by Stefano Ponte
In March 2018 I visited Mnazi Bay-Ruvuma Estuary Marine Park (MBREMP) in Mtwara as part of a field research trip with the coastal working group of the NEPSUS project to carry out data collection. The trip was a memorable event in my career as it provided an opportunity to gauge changes that might have occurred since the time I worked with MBREMP in the late 2000s and early 2010s. Between 2007 and 2014 I was at MBREMP occasionally, with a substantial amount of my time spent in Germany for postgraduate studies. I joined MBREMP full time in early 2015 as a conservation warden. I left later on that year to join the University of Dar es Salaam. MBREMP was officially established in 2000 by government notice and became operational in 2002. Support from UNDP/GEF project, and later from FFEM and MACEMP, made MBREMP as a prestigious organisations in Mtwara. I joined MBREMP when it was in its early years and its main focus was to instil the spirit of conservation in the area.
Visiting MBREMP after some years, I was full of excitement and uncertainty. Passing through the villages where I used to work drew the attention of people who knew me from that time. Some were still perceiving me as a staff of MBREMP, who in their minds had been away perhaps for other tasks related to conservation. Others were questioning me about livelihood issues and their linkages with conservation activities. At every opportunity that emerged, people asked me nearly the same questions that they used to pose to me during the years I worked with MBREMP.
I also learnt that the MBREMP area has expanded and now covers 23 villages, some of which are far from the sea and do not have a direct connection with sea-based activities. At a stop at Msimbati village, where we went with my NEPSUS colleagues for interviews, I became very busy with a dozen of inquiries from members of communities who recognized me. In particular, they wanted me to react on how the presence of gas extraction companies could positively change their livelihoods and improve the relationship between the Marine Park and local communities. In this village, women working on fish smoking and trade struck me directly with a key question: why had their activities not grown, given that I used to encourage them to pursue them to generate alternative incomes?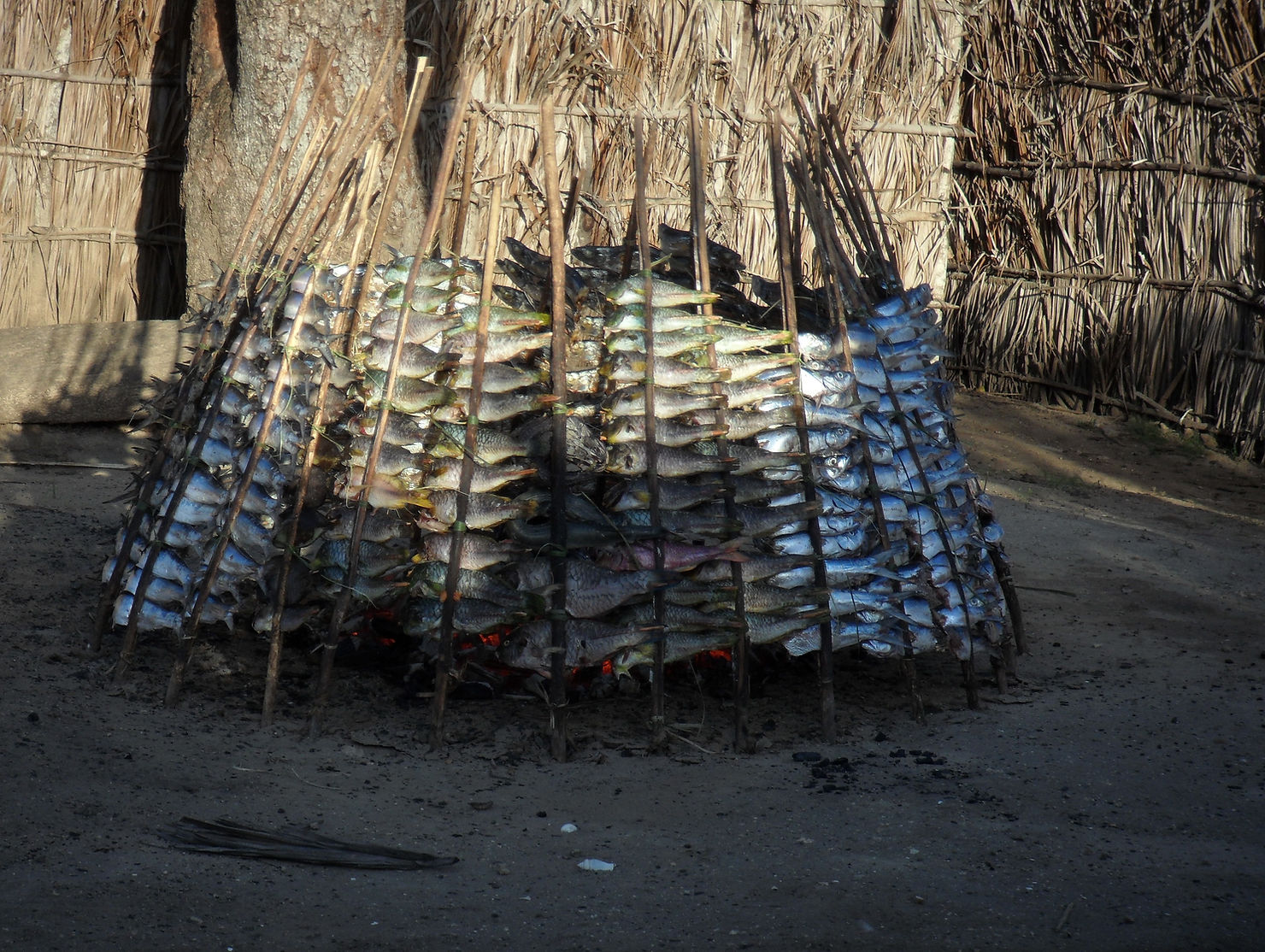 The youths I met, a majority of whom were still in school when I was working with MBPREMP, had different concerns. For them, the issues of waged labour and opportunities outside their village was the major focus. Some of them asked why the previously important trade of sea cucumbers had stopped, and whether I could help to link them with traders to start it again.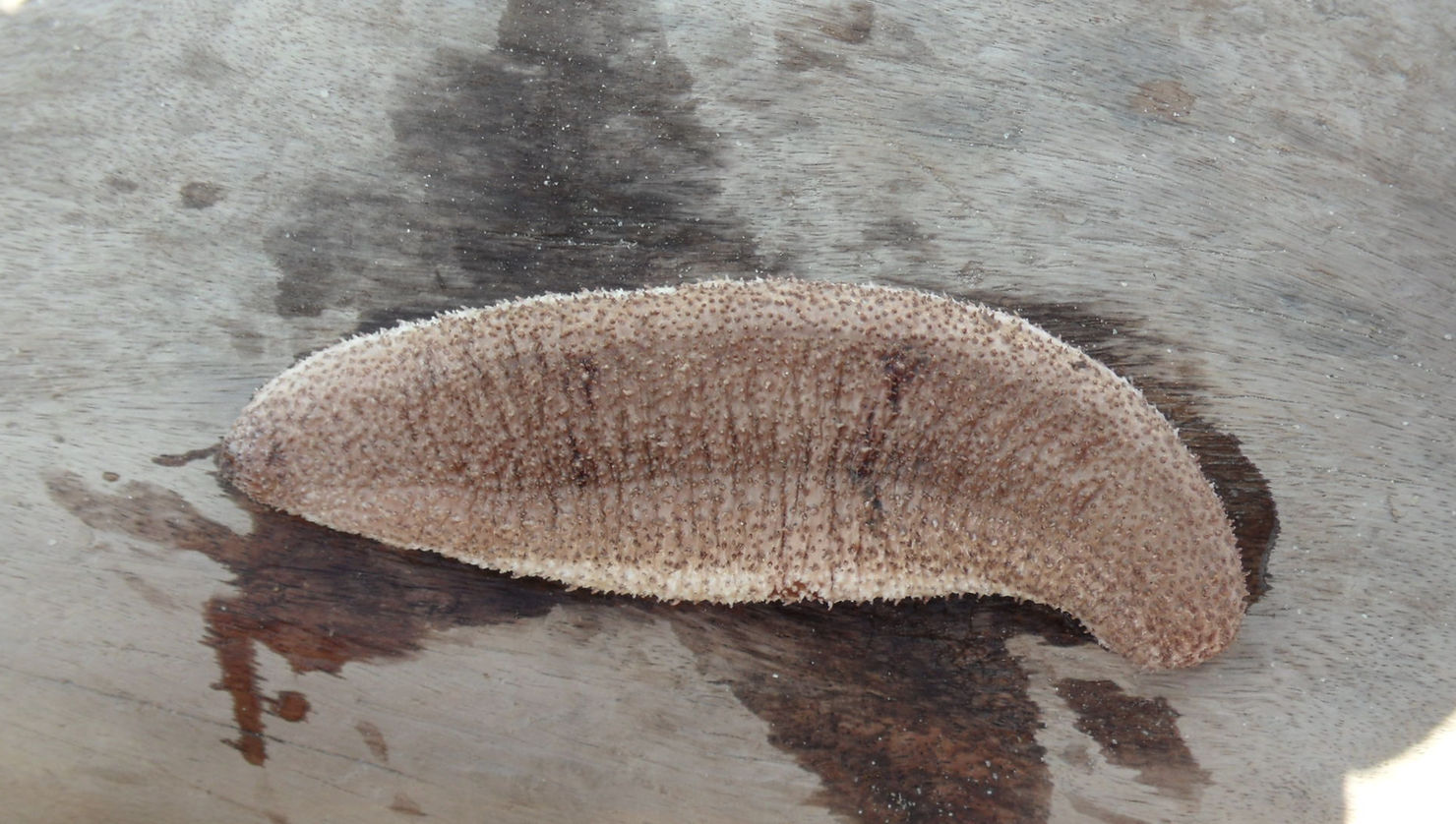 MBREMP has been striving to ensure that all villages within its jurisdiction area practiced conservation activities. But people want to know how they could benefit economically from conservation in their villages. They are also nervous and sometimes aggressive when they recall the unfulfilled promises that were made during the processes of establishing MBREMP. In their eyes, these promises included the handing out of fishing boats, fishing loans and capital for business ventures.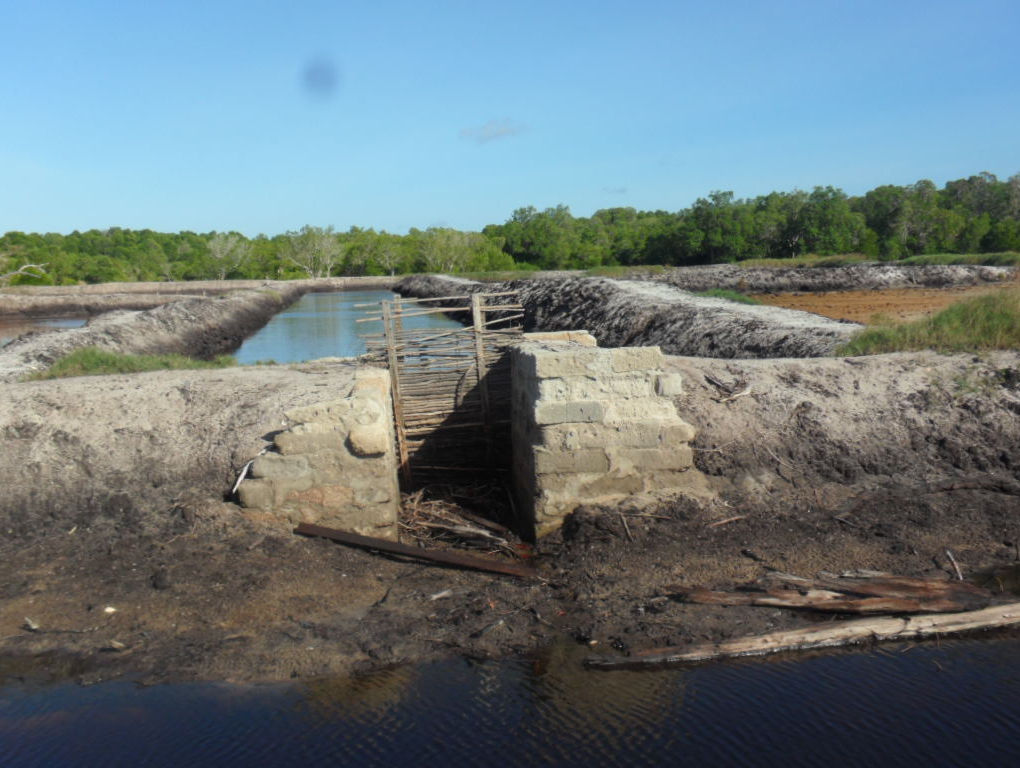 I also noticed that villages that used to be difficult to work with are now somewhat easier to operate in, although elements of resistance are still present. Especially during early years of establishment of MBREMP, Nalingu village and Mkubiru (one of its sub-villages) refused to cooperate with the Marine Park. After a few years, however, people in Mkubiru dropped their resistance and accepted to work with the Marine Park. These villages are located in core areas of the MBREMP and their resistance to conservation posed not only a hurdle to achieving marine conservation objectives but also produced tensions in the area. They are both seafront villages—a critical characteristic for marine biodiversity conservation. Concerted efforts, including awareness raising and sensitization campaigns, could have contributed to entice Mkubiru to get on board of the Marine Park from the beginning. MBREMP actually established one of its alternative income projects in Mkubiru. It was a project that provided a fishing boat and nets that could allow fishers to navigate in deep waters.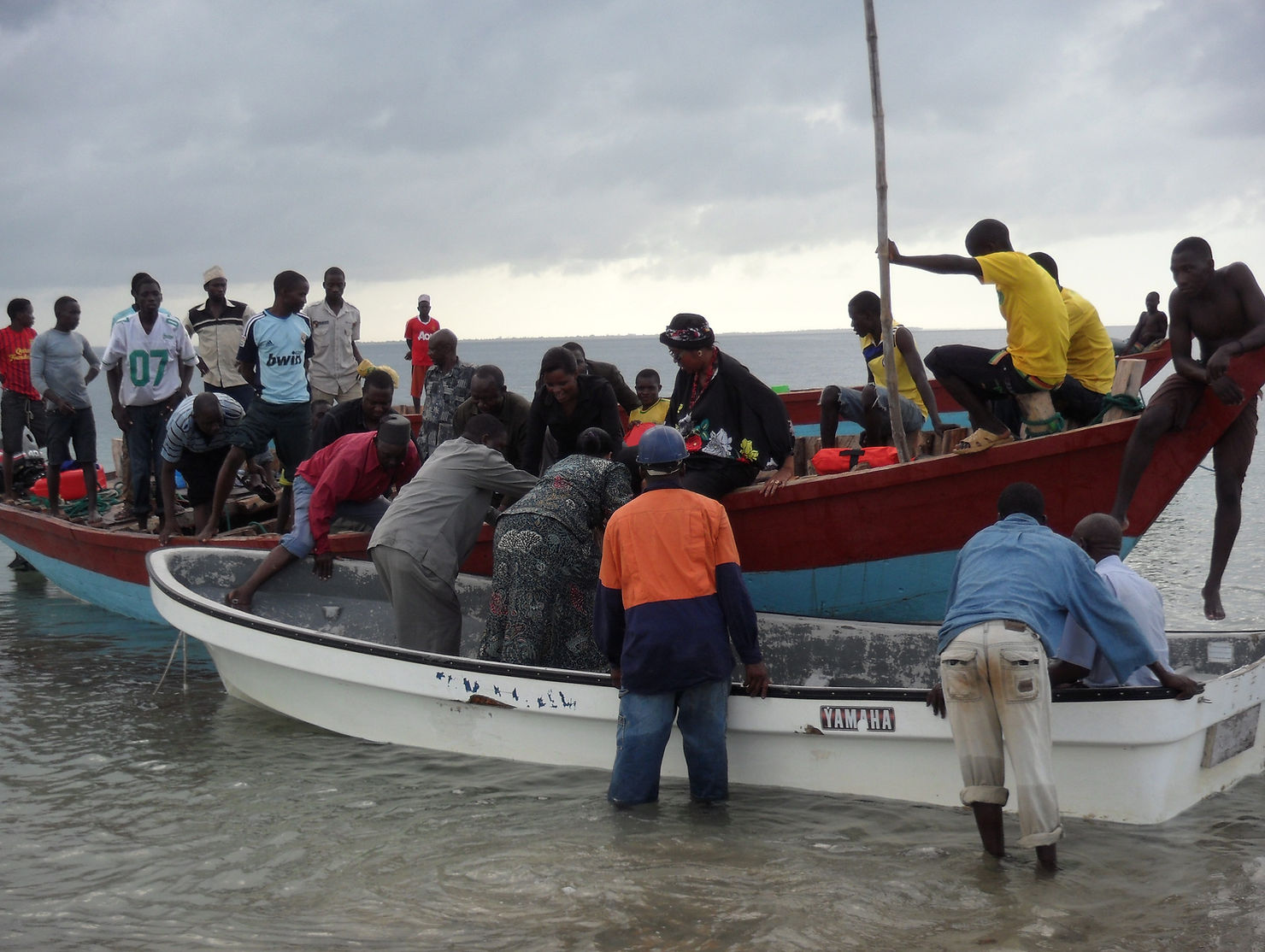 Mkubiru is now a full-fledged village. It has its own village government and this too could be one of the reason that they resumed cooperating with MBREMP. But when we talked to the Nalingu Ward Executive Officer and the Village Executive Officer they told us that there is still a lot of resistance against the Marine Park in the ward where Mkubiru is located. This was not good news to me, given that many efforts had been undertaken to address the previous conflicts amicably – with mixed outcomes.
After being away from MBREMP and through learning from other marine protected areas around the world, I'm highly convinced that recurring resistance from these villages goes well beyond conservation. It is about struggles over natural resources between powerful and established institutions and organisations versus poor people living in areas closer to these resources. My recent trip revealed that the contests between established institutions, in this case between the government and MBREMP, and local communities, are still very much in place and revolve around controlling resources.
I started to think about the time when I was directly meeting community members, especially in conservation liaising, awareness raising, conservation extension, and translating and mainstreaming of research results. I realized that dependency on marine resources, both for household consumption and as a source of income, is changing. This time people were telling me how the decrease in fish availability, which according to their views was partly attributed to increasingly population and destructive fishing gear (especially dynamite and beach seines), has largely changed their dietary composition. They simply consume less fish than they used to, and this is not a small thing.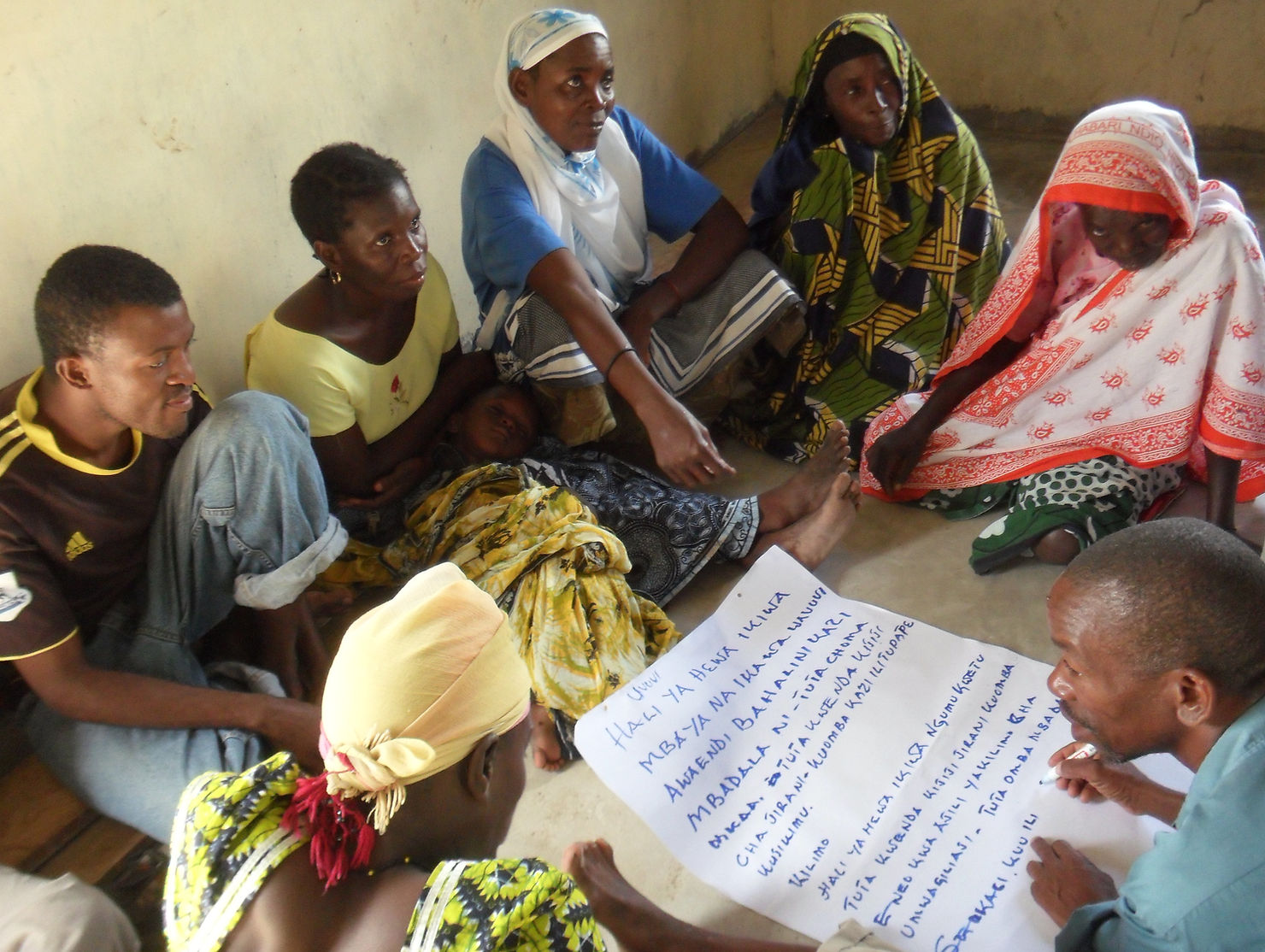 Various efforts and initiatives were undertaken, both during my time and in recent years, to thwart illegal and destructive fishing activities. However, the outcomes of these campaigns are questionable when analysed critically through the environment-human nexus. The ecological outcomes may be appealing, but the direct link to socio-economic development is hard to ascertain. There are indeed signs of improvement: better housing quality (more houses have iron sheet roofs); more small-scale businesses; and availability of electricity; and an increase of economic activities associated with electric power, such as cafeterias equipped with TVs, or micro-businesses based on the charging of mobile phones. However, the people I met did not link these developments with the improved status of marine resources and biodiversity in MBREMP. They linked it with increasing remittances from people who have migrated to urban and peri-urban areas and from agricultural activities, especially the resurgence of cashewnut farming. As local communities express their dissatisfaction, the challenges faced by MBREMP are far from having being addressed.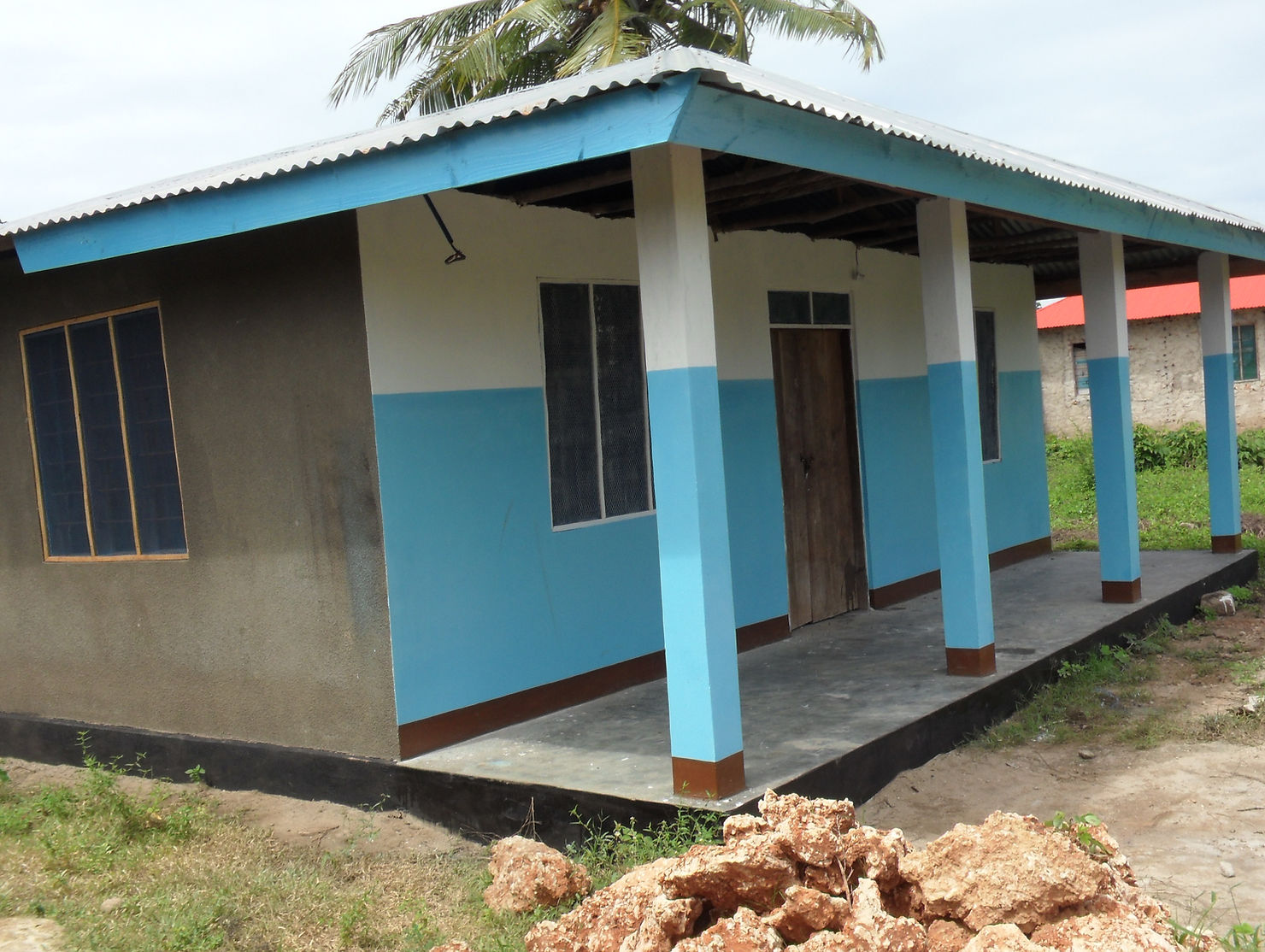 The history of people engaging with the sea within MBREMP has created significant hurdles to access fisheries resources. During my previous stay at MBREMP we were often faced with the problem of dealing with community members whose gears were confiscated by a patrol conducted by MBREMP. The issues that were being discussed by MBREMP personnel included what alternatives these people had, and where and how they could access the illegal gear they were using. I met the same scenario during my recent visit there: people are still complaining about patrols.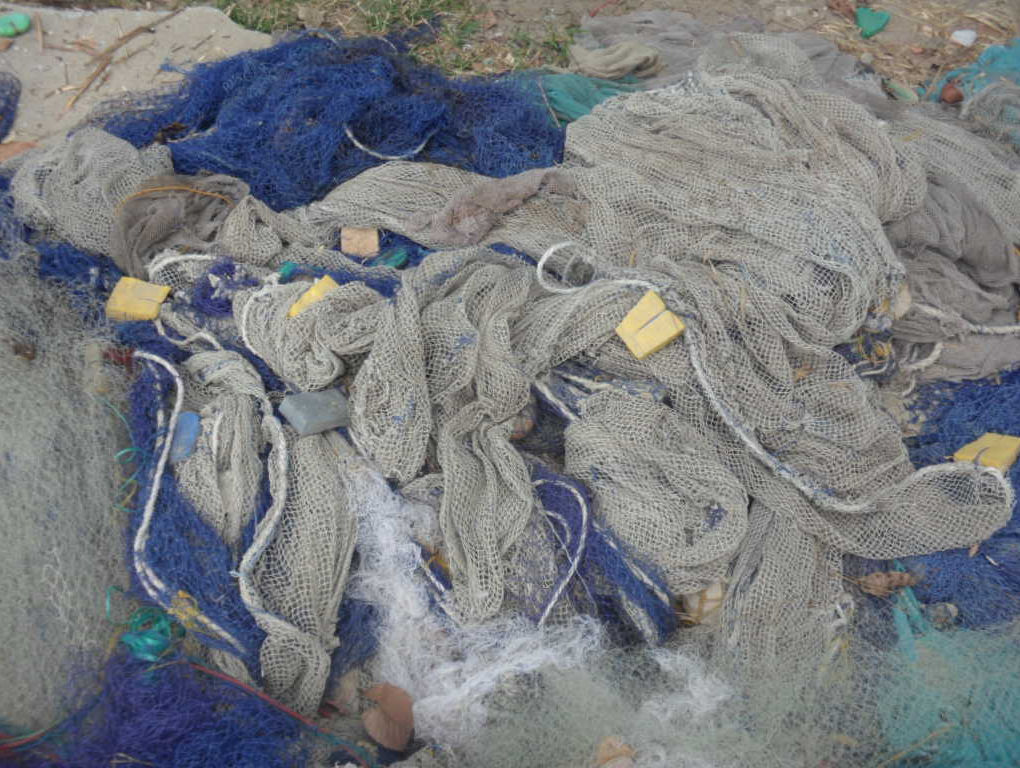 However, I think that it is actually the absence of robust mechanisms to address destructive fishing activities that has resulted not only in socio-psychological stress and large negative economic impacts through falling fish stocks. The relationship between village authority and MBREMP authority is still unclear as it was in past years. Although this may not appear obvious to outsiders, various efforts that are pursued to bring these two layers of authority together are frequently disrupted by power differences. In the past, MBREMP used considerable resources to raise awareness of its activities to other government institutions in Mtwara. The intention was to ensure that MBREMP and local government dance to the same tune when it comes to conservation. Unfortunately, other institutions considered MBPREMP a rival, which had negative spill over effects to community members. I noticed the same dynamic during my recent visit, when some local community members went as far as telling us that they were told by some officials from the district that it is better for MBREMP to go away. Additionally, there is still conflict between informal fishers associations and the formal institutions of the state, which MBREMP is also a part of.
In the context of emerging community-based organisations that support conservation, a few remarks can be made. In the past, it was difficult for the MBREMP-established committees(such as the Village Liaison Committees, VLC) to gain autonomy and implement their duties smoothly. The boundary between the VLCs and the Village Environmental Management Committees (VEMCs) was blurred. In some villages, it was perceived that the VLCs were replacing the VEMCs. Thanks to changes made in recent years, the distinction between the two is now clearer.
New local institutions, and especially the Beach Management Units (BMUs), have also emerged and are trying to exerting their influence on MBREMP. This is a noticeable change that needs to be taken into account, particularly in looking at how changes in governance and institutions affect conservation and local livelihoods. Better ways are urgently required in order to set up an institutional framework that will help village-based institutions (including village government) to be more effective in natural resource conservation. This is especially the case as local institutions often find themselves pursuing other agendas that are in conflict with marine conservation. This is especially the case in relation to recent activities related to gas extraction.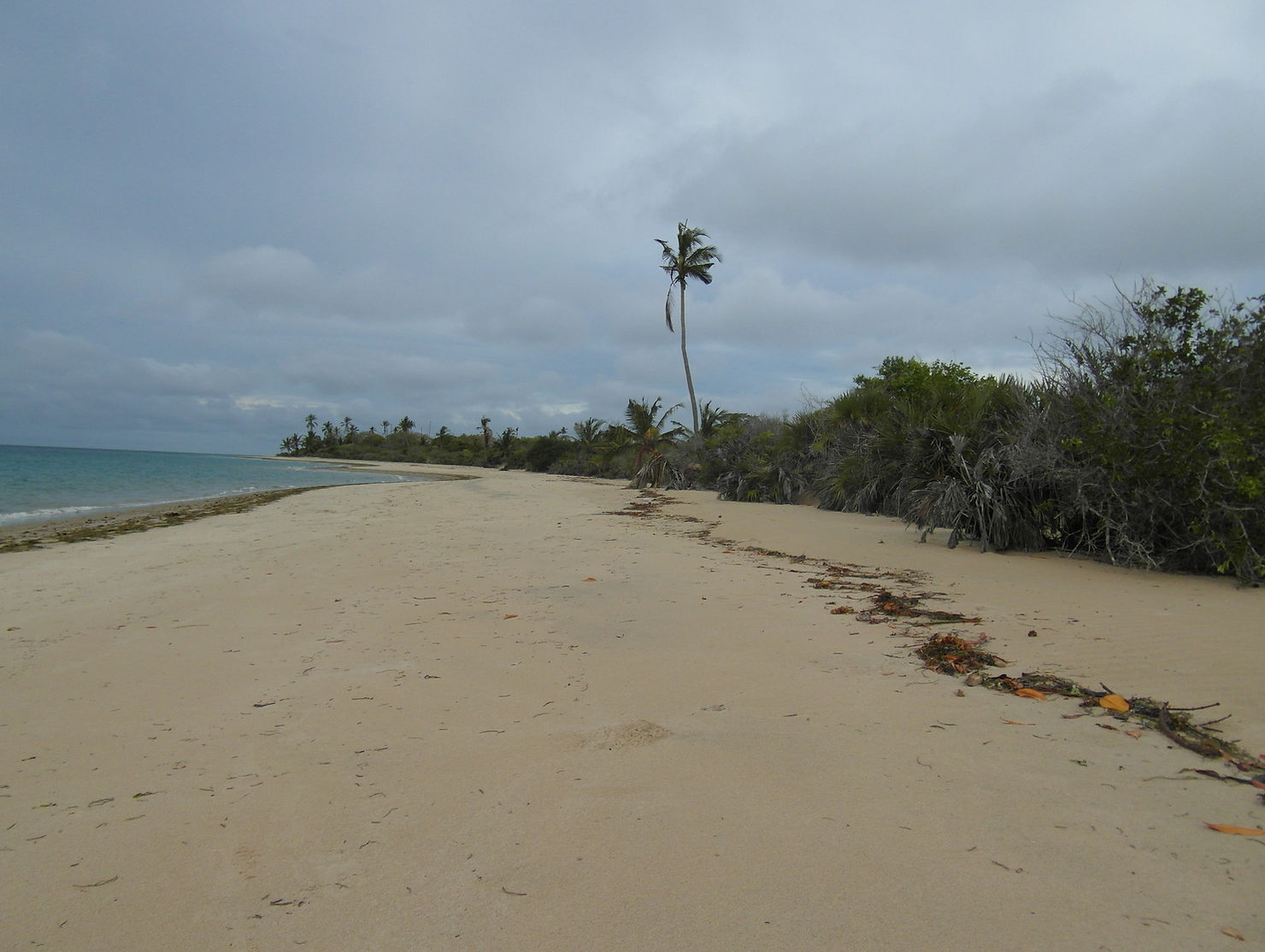 During my recent visit, my colleagues asked me why MBREMP has not been at the frontier of tourism, given the beauty of the area and its diverse resources. MBREMP is known for its rich biodiversity with diverse ecosystems, including hundred species of fish and coral reefs, seagrass, sea birds, marine turtles, sand dunes and mangrove forest. There is also a magnificent and pristine coastline for sunbathing, but it has remained largely unutilised. I told them of the plans we had during my stay at MBREMP, including a tourism investment framework. I also reminded them that Mtwara region was considered a 'backwater' for many decades. Since the inauguration of the Mkapa Bridge in 2004, which facilitated communication between the southern part of Tanzania and the rest of the country, Mtwara has witnessed remarkable changes. Still, tourism infrastructure remains very limited. Tourism is not yet a core business of marine conservation in mainland Tanzania: it is considered a by-product of conservation. But strong investments in eco-tourism can ensure a sustainable source of finance for running conservation activities. It can also promote MBREMP regionally and internationally and thus link it with other conservation networks, people and potential tourists. The waters around MBREMP are ideal for many tourist purposes, including underwater photography, snorkelling, diving and ship cruising. The benefits arising from these activities could be integrated into the local economy and help to boost livelihoods of local people.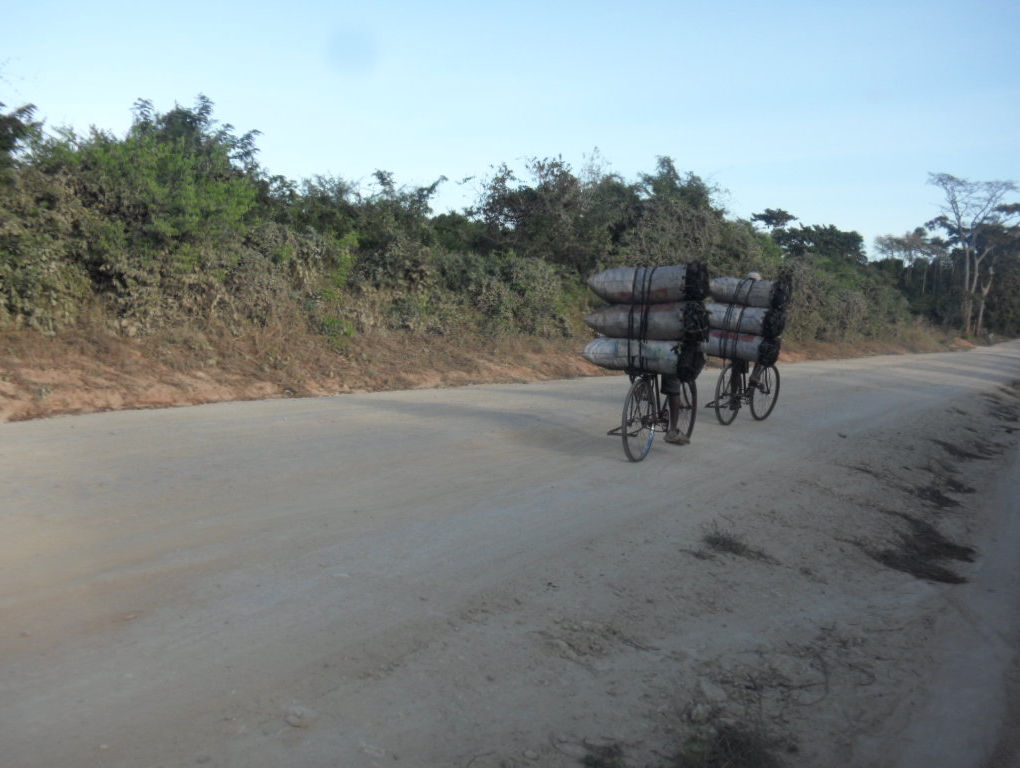 My recent visit to MBREMP was very rewarding. Not only I got to see old friends and people again, but also learnt of new socio-cultural dynamics that might be of great assistance in my future research. One of my dreams, to see conservation activities implemented by MBREMP integrated in the overall environmental and socio-economic development plans of Mtwara region, is still far from being realized. MBREMP is still operating as a separate entity from local government. District councils and other stakeholders, including central government, are not sufficiently enabling MBREMP to pioneer marine conservation and largely consider it a rival.
Those entrusted with power and authority should change the way they perceive marine conservation and start cooperating more fully with MBREMP. The district council should exemplify this to assert that MBREMP is at the core of its environmental and livelihood development plans. And these institutions should all work for ensuring sustainable management of natural resources.